Car Battery Service In Oklahoma City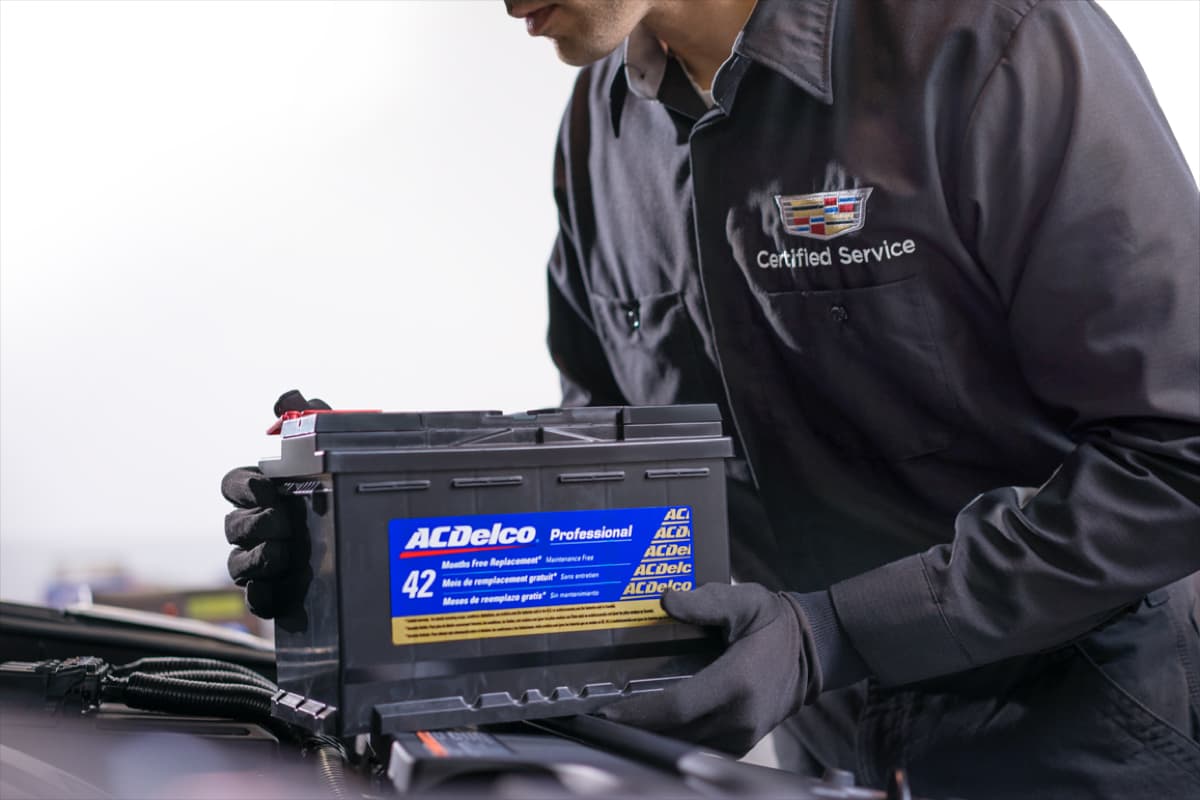 Car Battery Service for Your Vehicle in OKC
Is your car battery having trouble starting your vehicle or going out? Bob Moore Cadillac in Edmond and OKC will help get you going for the long summers and cold winters. Our specialty is having your car battery appropriately serviced, and we will ensure the correct battery for your vehicle's needs.
Getting the Right Battery
Bob Moore Cadillac is here for you if you need help determining which is the right battery for your car. We will help you align with the proper size and see which will be best for your scenario. Come to our location for all battery servicing, health inspection, and replacement.
Why won't My Vehicle Start?
Car batteries can be a leading cause of your vehicle not starting. The battery sometimes cannot have enough power, resulting in the starter not cranking the engine. This results in a "click, click, click" sound you may hear when trying to start your car. Information on the battery voltage can be found in the Driver Information Center (DIC) to see if the alternator isn't getting your battery charged or if another problem is why your vehicle isn't starting. When looking to jumpstart your car, driving around for roughly 1-2 hours after should help charge the battery. If your vehicle still does not start after jumping it, you likely need a replacement. A primary reason car batteries can go out is due to age, and we recommend replacement every 3-5 years. Other reasons could be extreme temperature or overuse, such as leaving your headlights on. Contact your local Bob Moore Cadillac OKC experts for all battery malfunctions, wear-downs, and questions. 
Battery Specials at Bob Moore Cadillac OKC
When replacing your battery, check our list of current battery deals. Deals can include discounts on specific brands, such as ACDelco, and you can receive a rebate for installing an ACDelco battery in your car. Limited warranties are available to cover you in all situations for your car battery dying. See our team to learn more about coverage on your car's battery.
Car Battery Service in OKC and Edmond
Car battery replacement and service are simple at Bob Moore Cadillac of Edmond. Our staff of trained professionals will have you in and out the door as quickly as possible to get on with your day. Beat the crowd, and schedule your vehicle for battery service online today.